Microsoft has released a few updates for now: Windows 11 Task Managerincluding dark mode, productivity mode, and user experience improvements with new icons. Another change to come new color scheme For implementation as shown in the latest Windows Insiders webcast.
Currently, Task Manager uses a mustard heatmap to show resource usage by service. However, Microsoft is working on further integration of the OS's prominent colors with the heatmap. Check out the comparison below;
The new update offers menus with new icons instead of tabs in the left panel, as well as integration with the general theme of Windows 11 with light or dark mode. Customization level still allows choose an accent color for the heatmap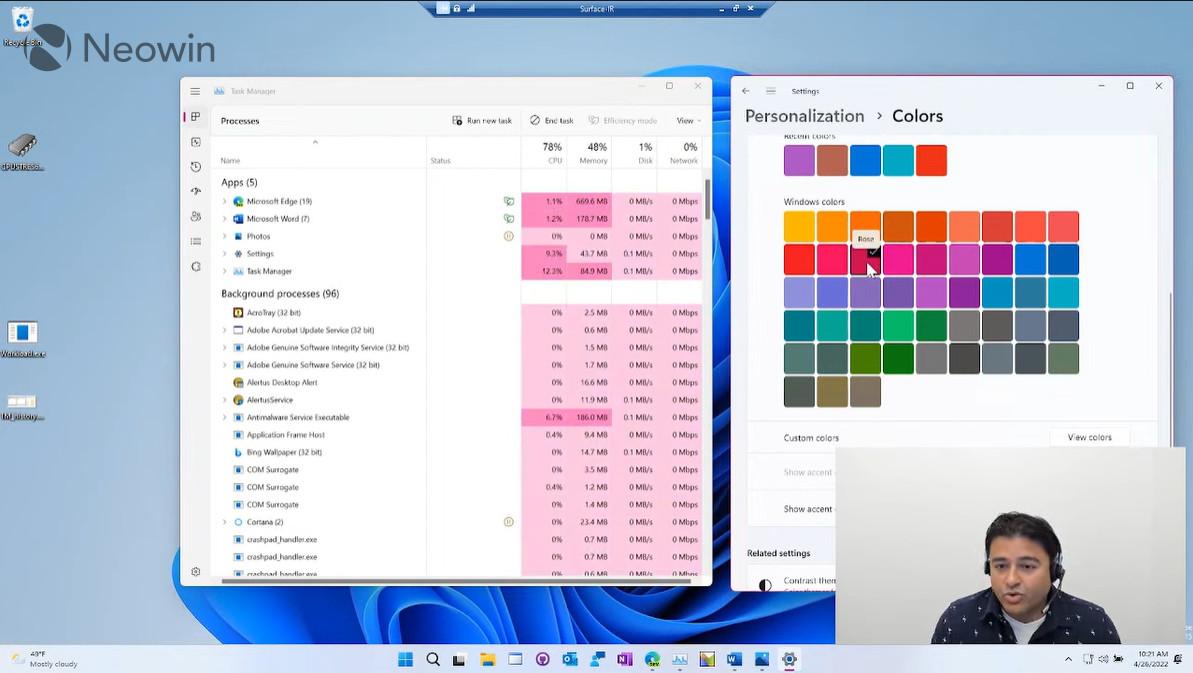 The innovation aims to allow users to customize the system according to their personal tastes. According to website NeowinMicrosoft stressed that this is not the version to ship to Insiders yet, but Task Manager customization will come in a future update.
Source: Tec Mundo