Good morning! To stay up to date this Saturday (20), Technology World took apart everything that happened this week (May 15-19). In addition to various news about technology and science, the world of entertainment and games was also very active during this period.
Just on Monday (15), WhatsApp announced the ability to block conversations with a password or biometrics. Amazon announced the release of the Echo Dot 5 and a new, cheaper Alexa device, the Echo Pop, on Wednesday (17). This Friday (19), Motorola launched the Motorola Edge 40 in Brazil.
This was just an appetizer of everything rocking! Check out everything that matters most during the week below. To access all the news, just click on the links below.
1. WhatsApp now blocks calls with password and biometrics; knowing how to use it. With the update, WhatsApp users can now lock certain conversations using a security password; learn more details.
2. The owner of Rockstar suggests that GTA 6 may be released in 2024. According to Take-Two Interactive's financial report, the coming fiscal years should bring in more than $8 billion net new projects; to understand!
3. Google deletes all accounts that are inactive for 2 years. Google's new policy will affect Gmail, YouTube, Google Photos and other services; See how to keep the account active!
4. Mortal Kombat 1 announced: see price, trailer and release date. Bringing a new reboot to the series, Mortal Kombat 12 has been introduced by NetherRealm as Mortal Kombat 1! Check out everything about the game.
5. Disney announces Loki season 2 premiere date; Check out! The date has already been set for the second season of Marvel's new series Echo and Loki to come to Disney+! Check out.
6. Amazon announced Echo Dot 5 and Echo Pop in different formats for Brazil. The new Amazon Echo Pop arrives in Brazil in a different format, while the Echo Dot 5 receives major updates; see details.
7. With 62 new moons, Saturn crosses Jupiter for most moons. The overlay technique was able to identify 62 new moons on Saturn, bypassing the 145 known moons.
8. Motorola Edge 40 with premium design, IP68 and new cameras is in Brazil. Motorola's new mobile phone has a 50 MP camera with fast focus and textured design; See Edge 40 details.
9. The company offers a free 55′ TV with two screens, but there is one caveat. Telly company promises to offer a free 55-inch TV as long as you leave a second, smaller screen that shows ads.
10. The giant dam in China is slowing down the Earth's rotation. Researchers claim that the Three Gorges Reservoir in China has the capacity to hold so much water that it could make our planet's days a little longer.
Source: Tec Mundo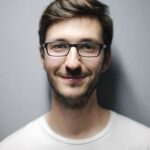 I am a passionate and hardworking journalist with an eye for detail. I specialize in the field of news reporting, and have been writing for Gadget Onus, a renowned online news site, since 2019. As the author of their Hot News section, I'm proud to be at the forefront of today's headlines and current affairs.