Vivo this Tuesday (27) announced the launch of Telecine channels for customers of the streaming platform Vivo Play. Users will have access to the programming of the six Telecine channels (Premium, Action, Touch, Fun, Popcorn and Cult), which will be open until next Monday (2).
Innovation covers 'Super Premiere'rescue mission', new action movie with Liam Neeson, Saturday (30) at 10 pm on Telecine Premium. Among many of the publications, some highlights of the list include: 'Fast and Furious 9', 'Boss Baby 2: The Family Business', 'Birds of Prey', 'GI Joe Origins: Snake Eyes' and 'A Quiet Place Part II'.
The operator had previously broadcast the signal from other channels, as in the BIS during Lollapalooza 2022. Users had access to live shows from stages 3 and 4, including performances by Djonga, Gloria Groove, Jack Harlow, Alan Walker, and Alessia Cara. .
Also available on other operators
Telecine channels will be available during this period for other pay TV operators such as Claro, SKY and Oi, including streaming services: Claro Box TV and DIRECTV GO. With an emphasis on Globoplay subscribers who for the first time can follow the channels' programs in real time.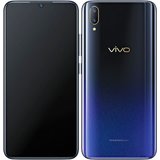 Source: Tec Mundo